FOR THE CONTROL OF Aphids

AFFIDO should be applied to the aerial part of the plant, favoring the development of fungi already present in the environment, such as Beauveria bassiana, Lecanicillium and many others, which develop with protein substances. AFFIDO respects the growth of beneficial insects.
COMPOSITION

    Type of soil conditioner: simple non-composted vegetable soil conditioner
    Humidity 1%
    pH 6,5
    Organic carbon (C) of biological origin on dry matter 42%
    Nitrogen 0.2%
    Peat content absent
    Salinity 0.5 dS / m

DOSES AND METHOD OF USE

    Type of application: FOLIAR
    Crops: Fruit, Horticultural, Olive and Cherry trees
    Dosage: 80 gr for 10 liters of water on all crops
    Repeat the treatment at 7 days

FINAL RESULTS

    Reduction of unwanted agents.
    Shinier leaf.

ALLOWED IN ORGANIC FARMING
Formulation: aqueous / concentrated dispersion

Composition: Pure Linuron 37.6% (450 g / L)
Regular price
€0,00
Sale price
€22,90
Unit price
per
Sale
Sold out
View full details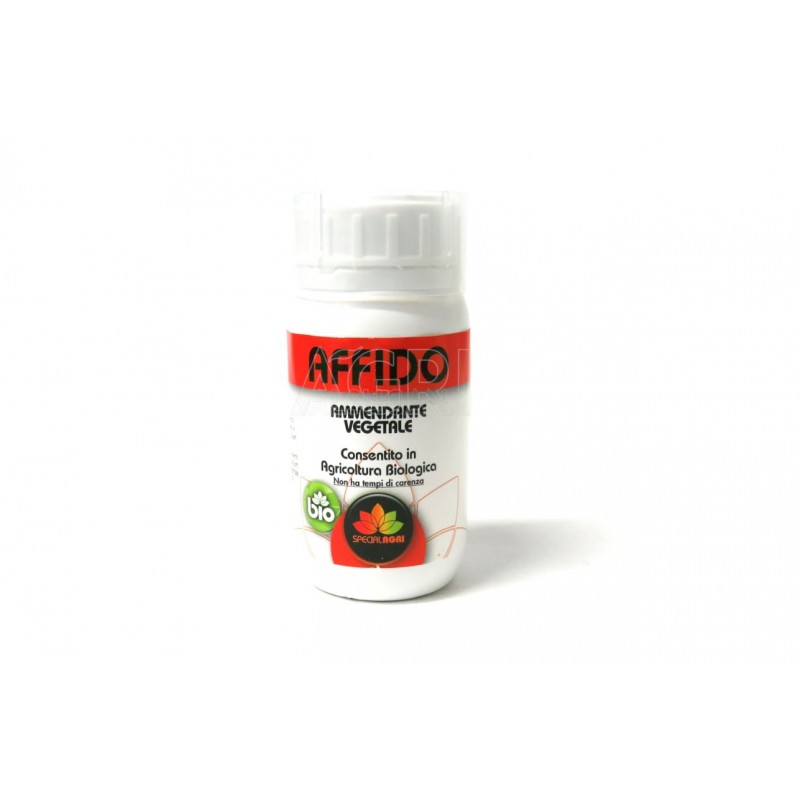 Fast and tracked shipping

Your shipment can be tracked at any time anywhere in the world. We ship with the best couriers in Europe (SDA, FEDEX, BRT, UPS).

100% secure payments

We use the best payment circuits (PayPal, MasterCard, VIsa and American Express).